The Giants have resorted to tinkering with the outfield, which is something their decision-makers said they wouldn't do as this season approached.
Now the season has begun, and it has begun for the Giants more dreadfully than even the harshest critic might have predicted. San Francisco's woes continued Sunday with an 8-0 loss to the Colorado Rockies that followed a familiar theme: A near-total lack of offense accompanied by flimsy starting pitching.
And it included adjustments in the outfield, with Brandon Belt starting in left field for the second time since the start of the 2016 season. With left-hander Kyle Freeland starting for Colorado, Bochy wanted an extra right-handed bat in the lineup, so he stationed Buster Posey at first base and Nick Hundley behind the plate while Belt moved to left. Belt had a long run for a fifth-inning pop fly he couldn't wrangle, but otherwise the results of his appearance were inconclusive.
"He was all right," Bochy said.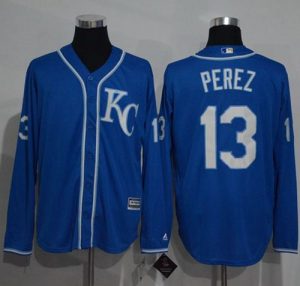 The skipper was much more sharp-tongued about his ballclub overall. Pick a fact, any fact: The Giants have lost six of their last seven games; their 6-13 mark matches their worst through 19 games in franchise history; and they own the National League's worst record.
"I don't want these guys to feel pressure because we're not scoring a lot of runs and right now there's nothing clicking," Bochy said before shifting gears. "Let's be honest. It's been a rough start and we're not very good right now. I'm not saying we're not very good — we are good, but we have to find a way to come out of this."
Bochy added, "What you have to be careful of is you can't let any kind of complacency set in and say, 'It's early. We'll be OK.' I don't want to hear that, either. We have to come out with some sense of urgency. All these games are important. You have to stay away from that attitude, too."
A few minutes later, unaware of Bochy's remarks, Giants starter Jeff Samardzija said, "Obviously it's still really early, so I don't think we need to do anything different. Play a little smarter, play a little cleaner and get back to Giants baseball, which is why we've been so successful. Get on base, get him over, get him in, 1-2-3 innings out of the pitchers, so it can be done in all facets."
One night earlier, right fielder Hunter Pence bruised his left knee as he lost a Blackmon liner in the lights yet gamely tried to catch the ball. Pence missed it, enabling Blackmon to circle the bases for an inside-the-park home run.
Giants left-hander Matt Moore jersey, who allowed six runs and nine hits in four innings Saturday, hinted that if he and his fellow pitchers threw better, perhaps the outfielders would be safer.
"It sucks," Moore said. "You got to feel a little bit responsible for what's going on out there. Hats off to [the outfielders] for just playing hard and going and getting it, and not thinking twice about it."
Pence was able to pinch-hit in the eighth inning but was deemed unavailable to perform defensively. This, combined with Span's departure, forced Bochy to install Eduardo Nunez, San Francisco's regular third baseman, in right field. Gorkys Hernandez, who started in right field, moved to center.
This marked Nunez's first outfield appearance since the 2015 season with Minnesota. After the game, Bochy revealed he had initiated discussions with Nunez about playing left field occasionally.
As the roster is currently constituted, that would enable Conor Gillaspie to play third and receive more at-bats.
Injuries befall every club to some degree. Extreme distractions are a different matter. The Giants have been sobered by the harrowing death of shortstop Brandon Crawford's sister-in-law. Just when you think that a ballgame might provide relief from such tragedy, left fielder Jarrett Parker crumples to the outfield grass like an ailing bird after breaking his right clavicle while making a remarkable catch Saturday.
Said Belt, "There's a lot going on, a lot of stuff that we'll probably never forget."
On a more fundamental baseball-related level, the Giants' offensive execution has been substandard. Sunday, they had runners in scoring position with one out or fewer or put the leadoff batter on base in every inning from the fifth through eighth, yet never scored.
"We've played a lot of close games," right-hander Jeff Samardzija said. "I think we need to figure out a way to scratch one or two [runs] across when we need to close the gap and stay away from the heart of the other team's bullpen. That comes from not letting runs in early so you can take the lead."
Samardzija himself has typified the Giants' early performance. Sunday, he walked none and struck out eight in seven innings — sustaining the quality of his previous outing, when he yielded five hits while striking out seven in 6 2/3 innings against Arizona on Tuesday. But he allowed three third-inning runs in that game and permitted four in the first two innings on Sunday.
Samardzija lamented seeing his good stuff wasted by early-inning lapses. "To start out that way and put yourself in a hole makes the rest of your day a lot tougher," he said.
The Giants hope that they won't have to say the same thing about their season a few months from now.